Identify your installation location
FuelCloud uses a wireless signal to communicate with the hardware, and your mobile device needs a line of site to the CloudBox to connect and unlock the pump. Select an installation site that is in visual range, and do not install the CloudBox inside or behind a metal / cement barricade.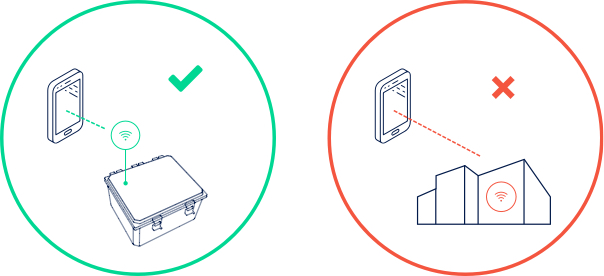 Note: For mobile devices to connect to the CloudBox they must be within 150 feet of unobstructed line of site.
Hazardous Areas - Where not to mount the CloudBox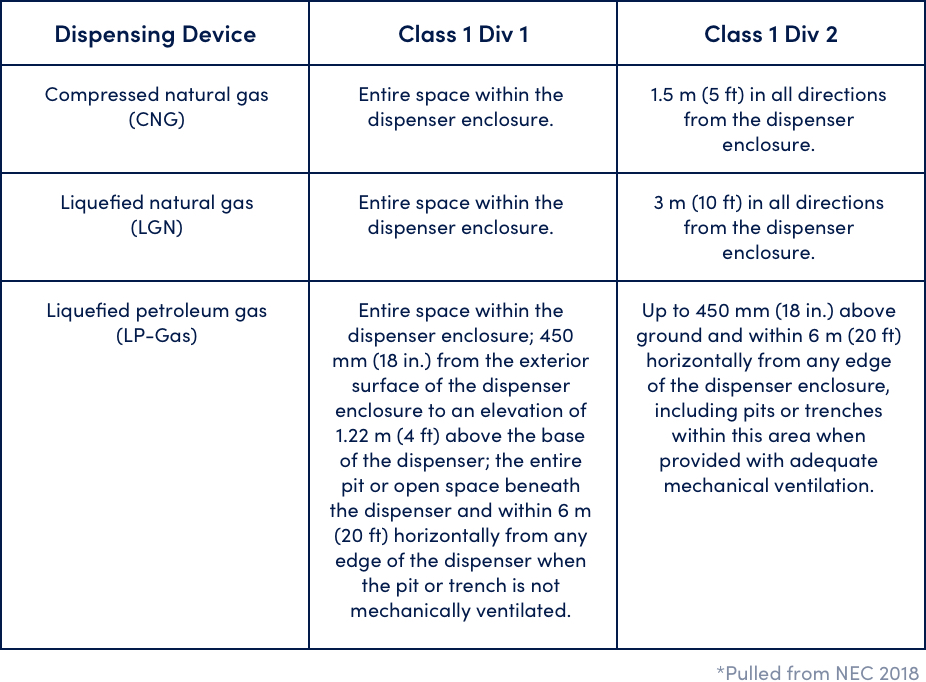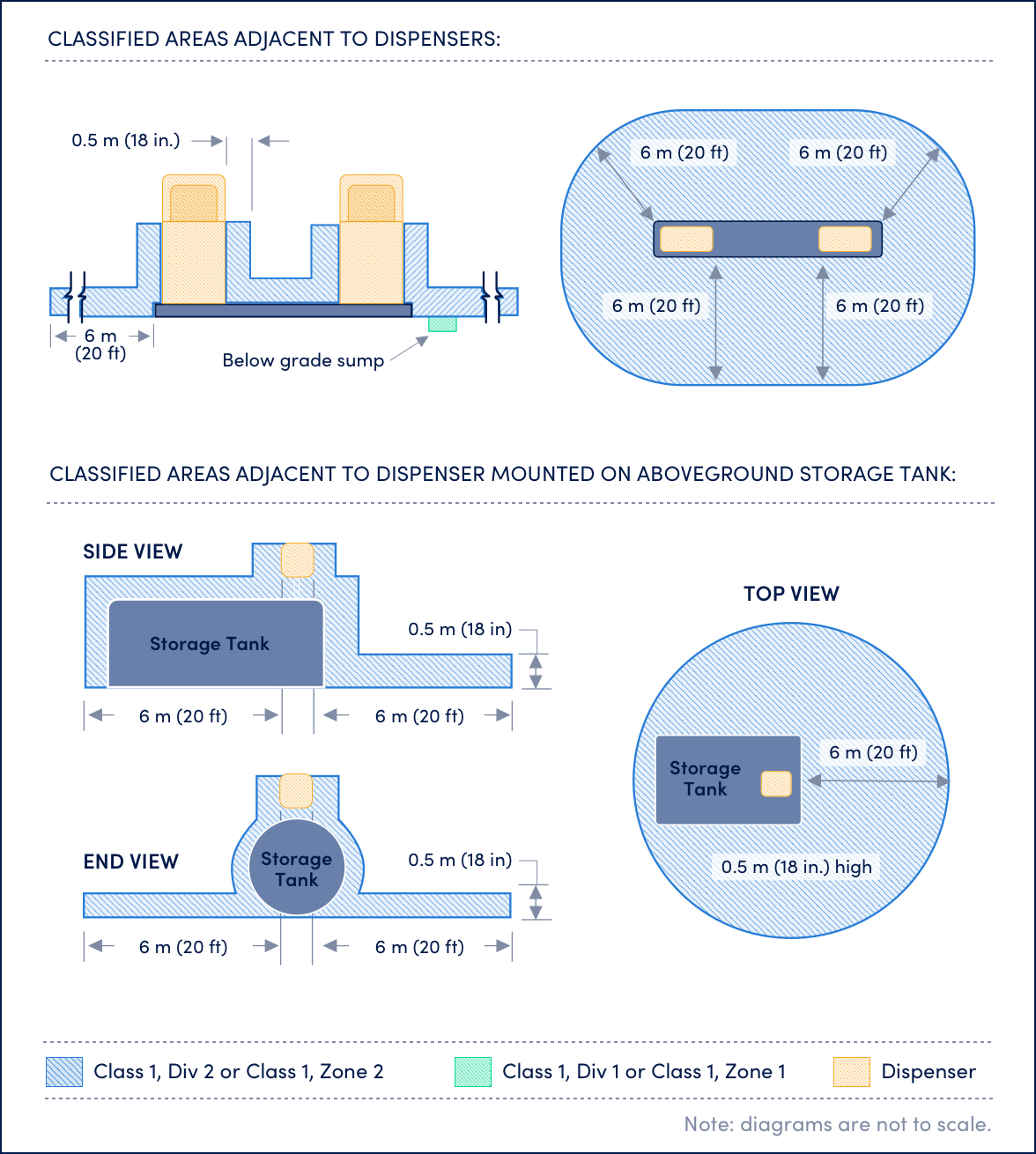 Note: The CloudBox must be mounted 18" away from a Class 1 div 1 area.
Mounting
The CloudBox has 4 holes that allow it to be mounted in various setups. Attach the 4 included Mounting Brackets and screws to the CloudBox. Use any available fasteners to mount the CloudBox.