The Billing section is located in the left side navigation menu. You can view your invoices, receipts and upcoming payments.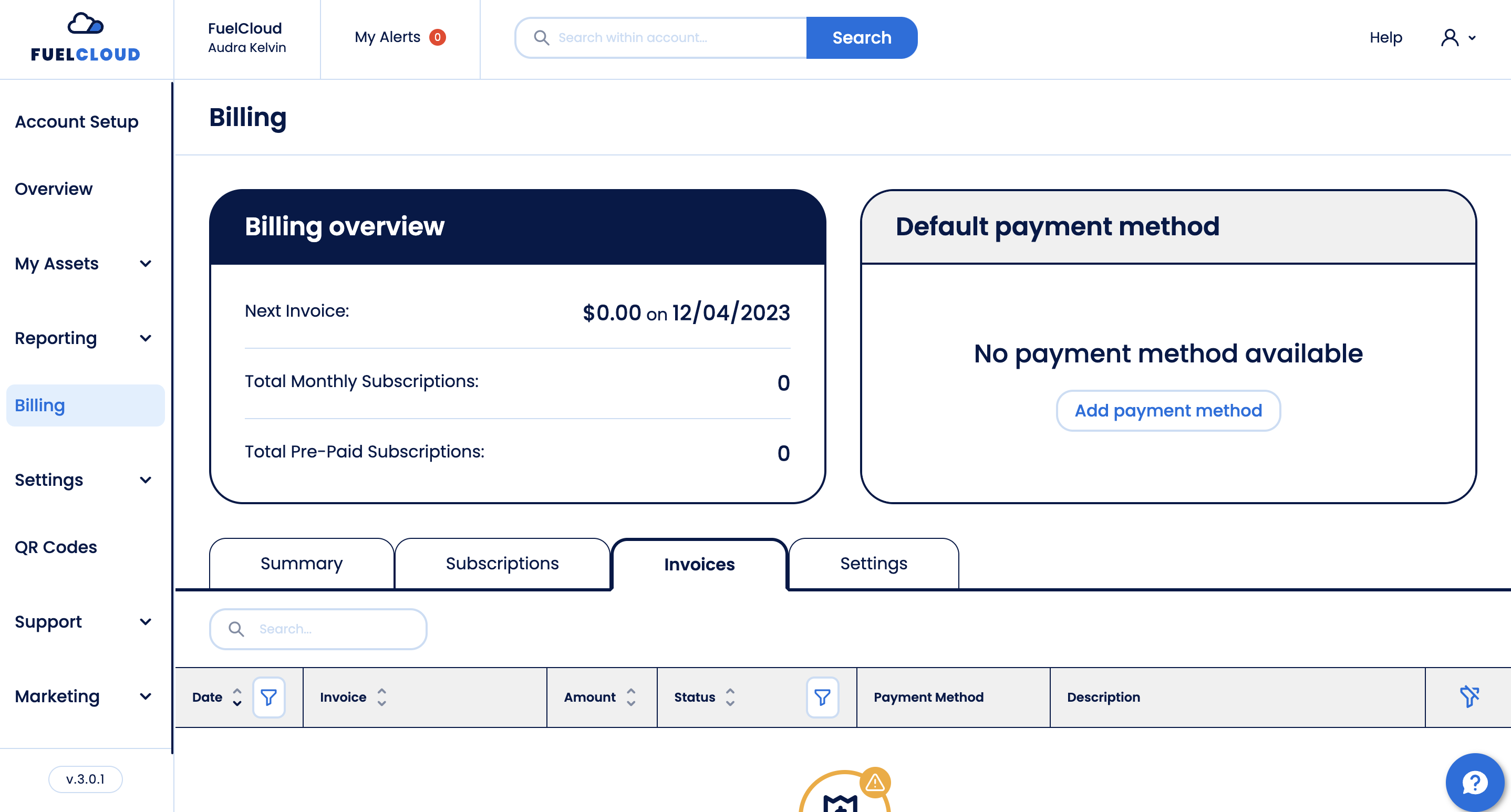 Additional Billing Contacts
The account owner will always receive invoices and billing related emails. If you want someone else to receive billing emails as well you can add them as an Additional Billing Contact. This is useful if you have an accountant or administrator that doesn't not have access to your FuelCloud account, but needs to receive invoices and billing related emails.
To add an additional billing contact:
Go To Billing
Click on Settings tab
Enter additional email contacts to receive invoices and receipts
You can add as many emails as you like, each one you add will receive invoices and billing emails in the future.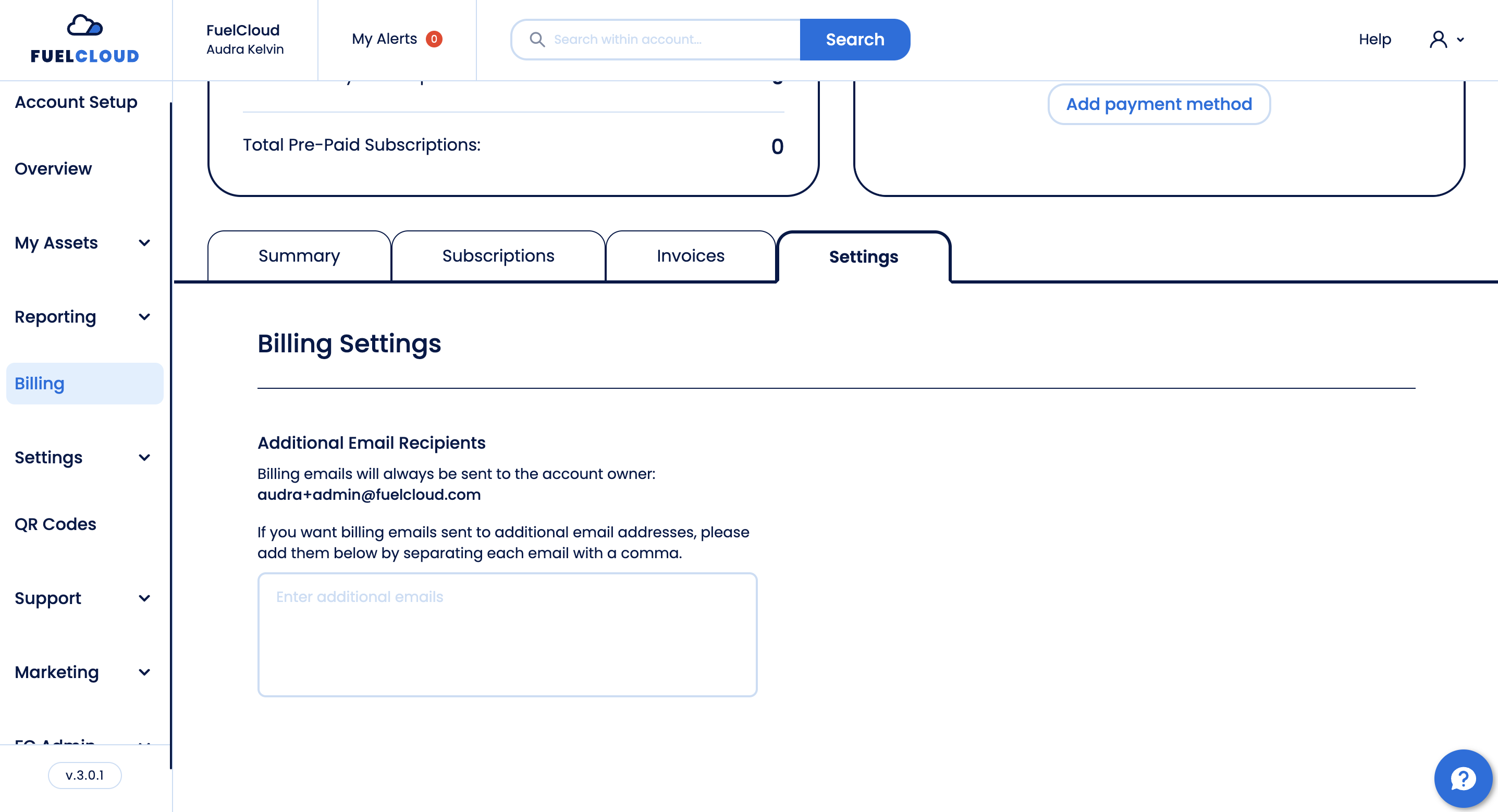 Default Payment Method
Your account can have multiple payment methods on file. The default payment method is the credit/debit card or bank account that is used for all charges to your account. You can update your default payment method, or add a new one by clicking Add Payment Method.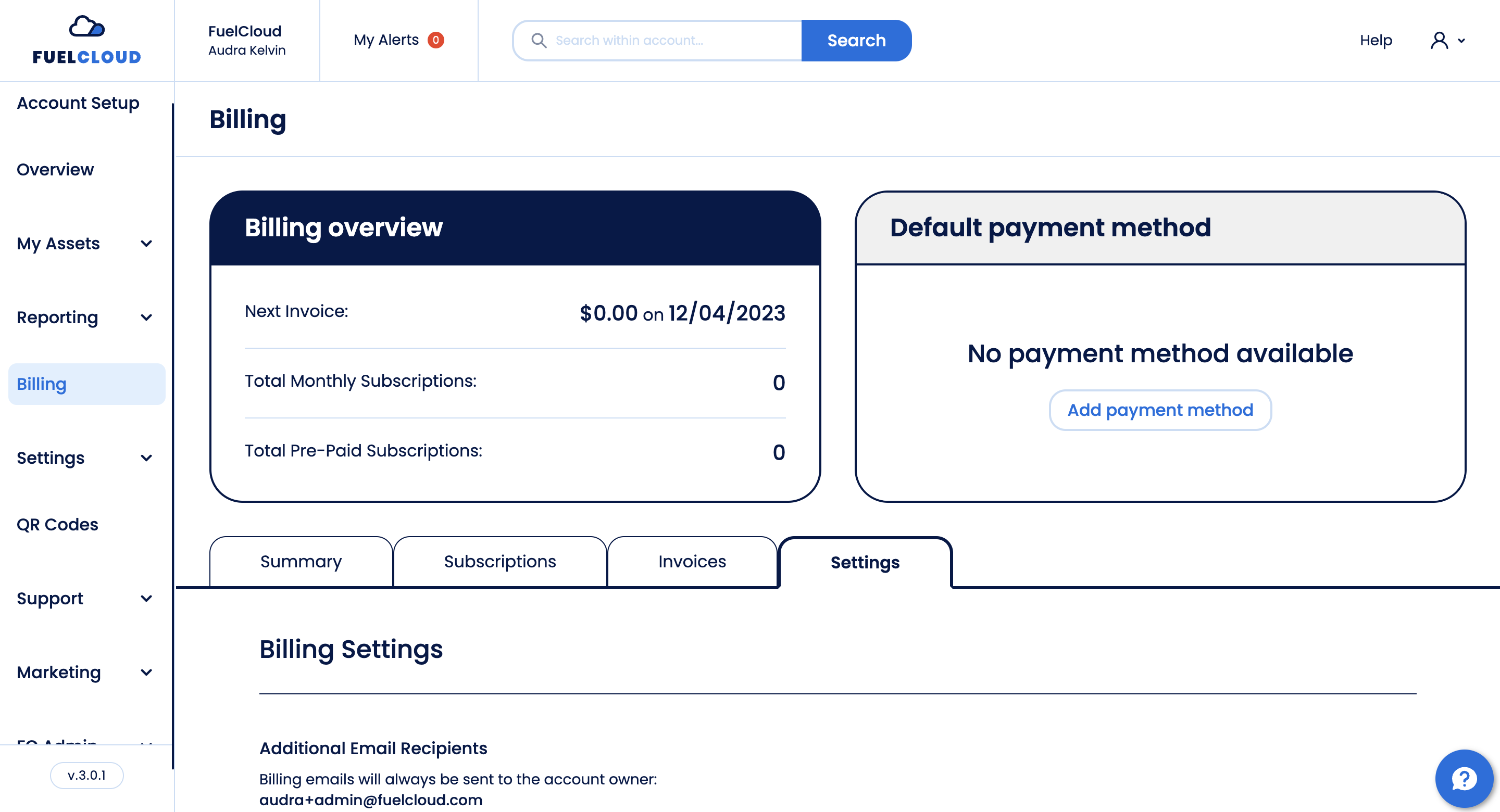 Prepaid Balance
If you prefer, you can prepay for future subscription charges. Adding funds to your Prepaid Balance will create a one-time charge to your Default Payment Method in the amount you choose. Future monthly subscription charges will be paid from this prepaid balance until it reaches zero. If your Prepaid Balance doesn't have enough funds to pay your subscription, your Default Payment Method will be charged to account for the difference.


Invoices
You can find all of your account's invoices in your Invoices. Clicking View next to an invoice will open more details about that bill.
A purchase order number can be assigned to a piece of hardware to help track billing for each device. The first section of each bill will show the total amount paid that month. The second section of the bill will show the following information for each hardware:
Hardware ID Number, Device Name, Serial Number, Site Name, Purchase Order Number


Current Subscriptions
This section will show all of your hardware and services with a recurring subscription, along with its quantity.