Access Groups let you easily manage restrictions for a large fleet of drivers and vehicles. Each access group must contain at least one driver, vehicle, and tank. Drivers, tanks, and vehicles can be added to multiple Access Groups. Drivers can use all tanks and vehicles in the Access Groups they are in.
To create a group:
Go to My Assets- Restrictions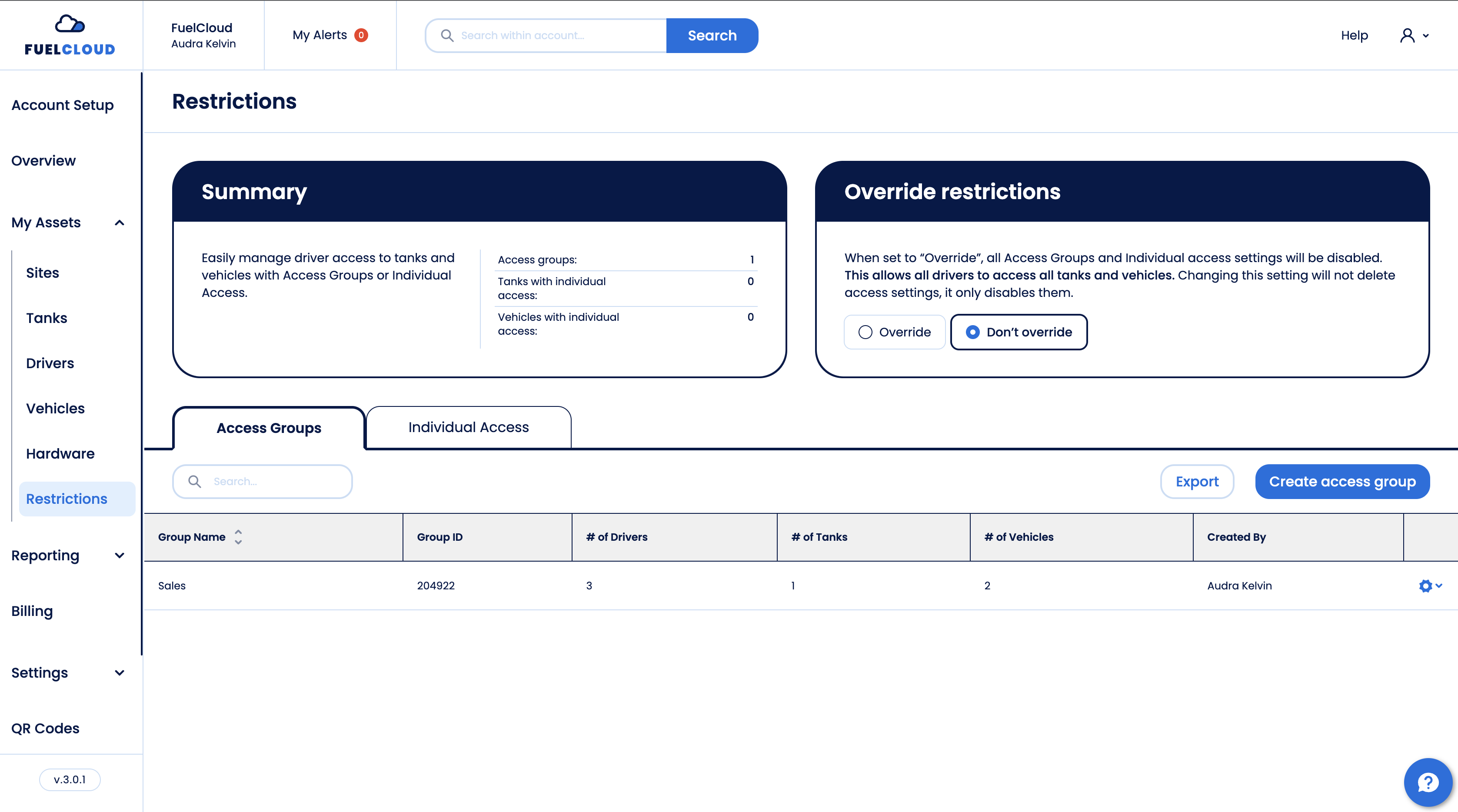 Select Create Access Group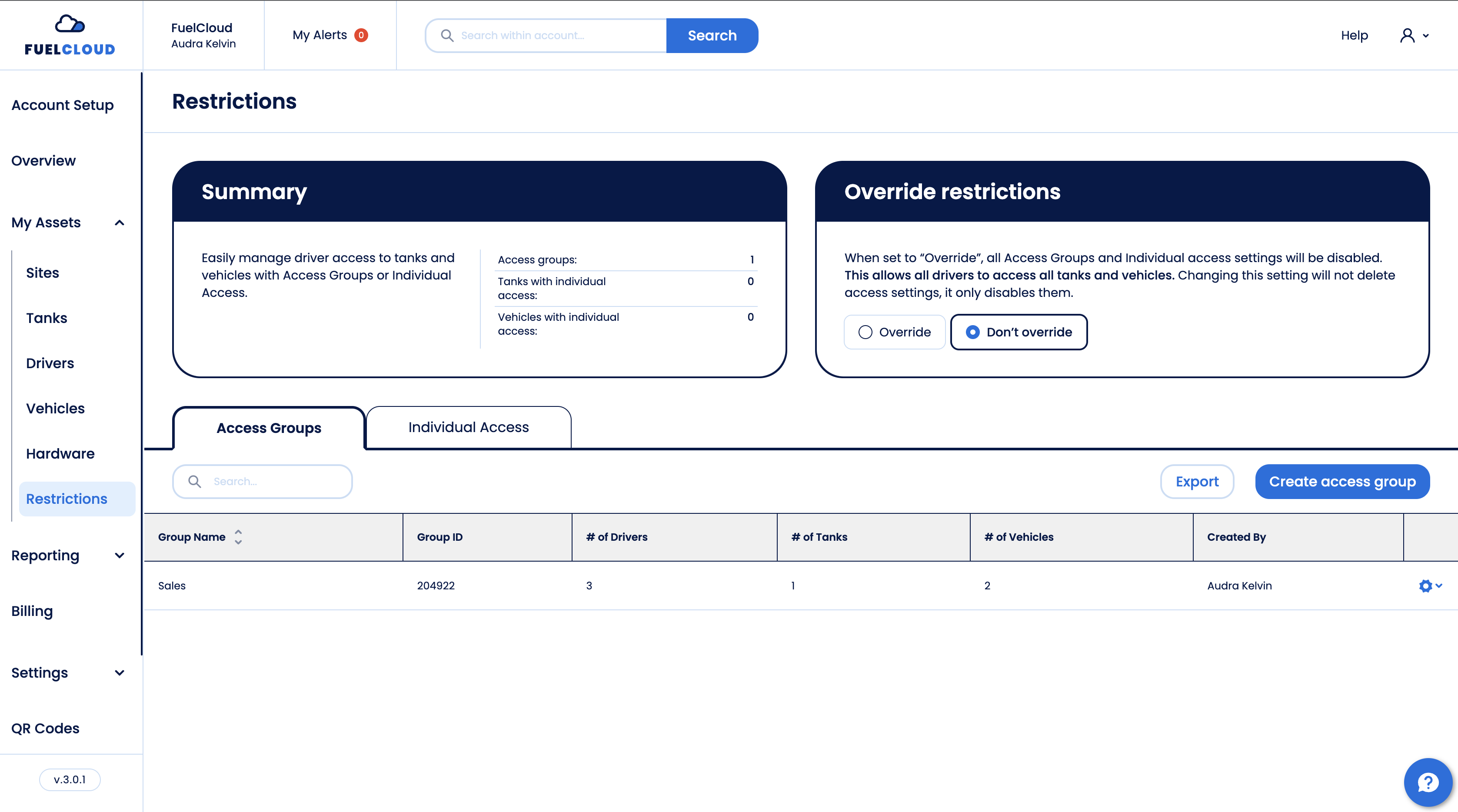 Name your Access Group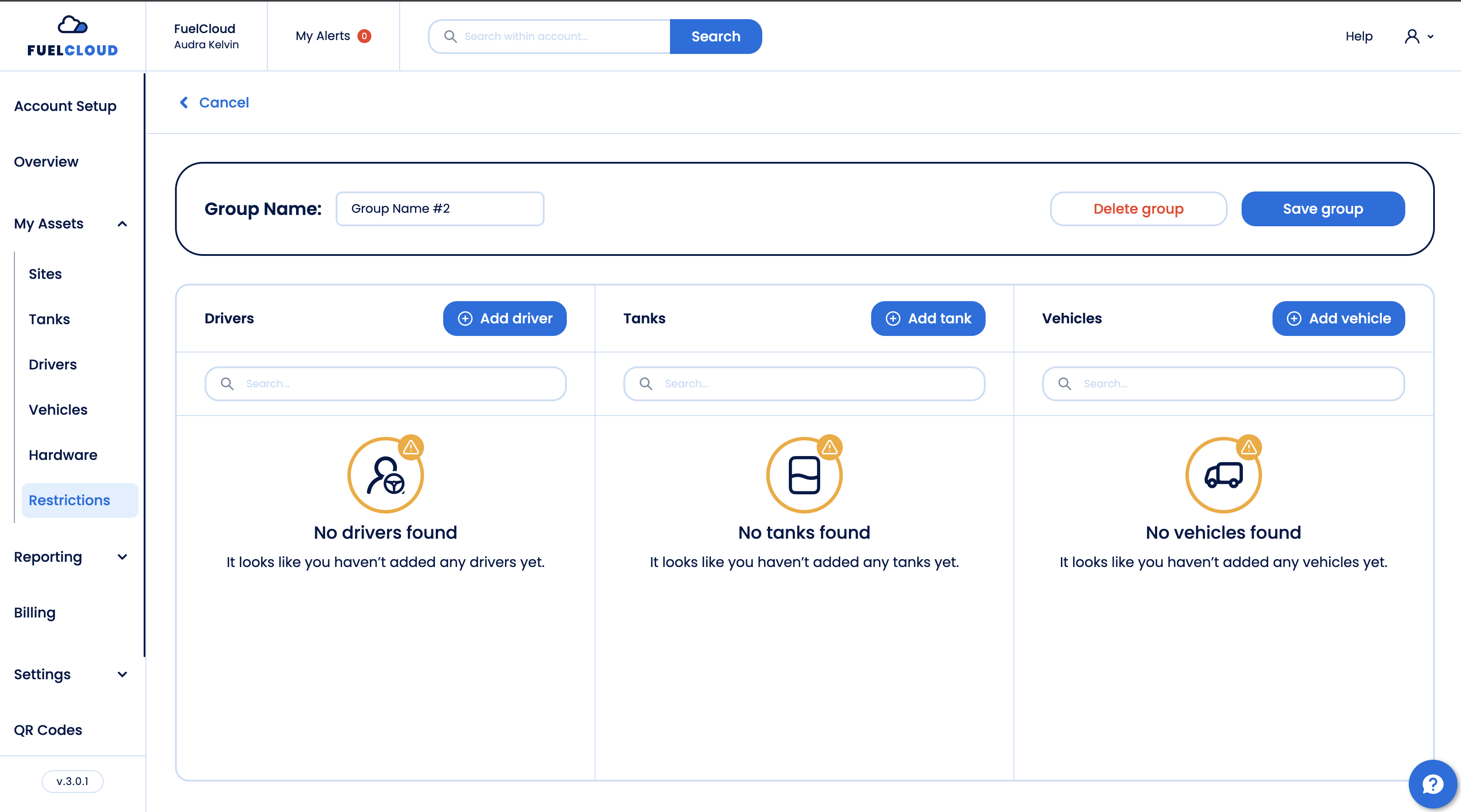 Add Drivers, Tanks and Vehicles to the group. NOTE: it is required to have at minimum one of each item. If you do not add Tanks/Vehicles the drivers in the group will not be able to fuel.