The CloudBox is the Main Control Board of the FuelCloud system. Each Site must have at least one CloudBox, and a CloudBox must be assigned to a Site in order to complete setup. You can add a CloudBox to your account in the Hardware section, or directly from a Site.
To add a Cloudbox:
Go to My Assets and click Hardware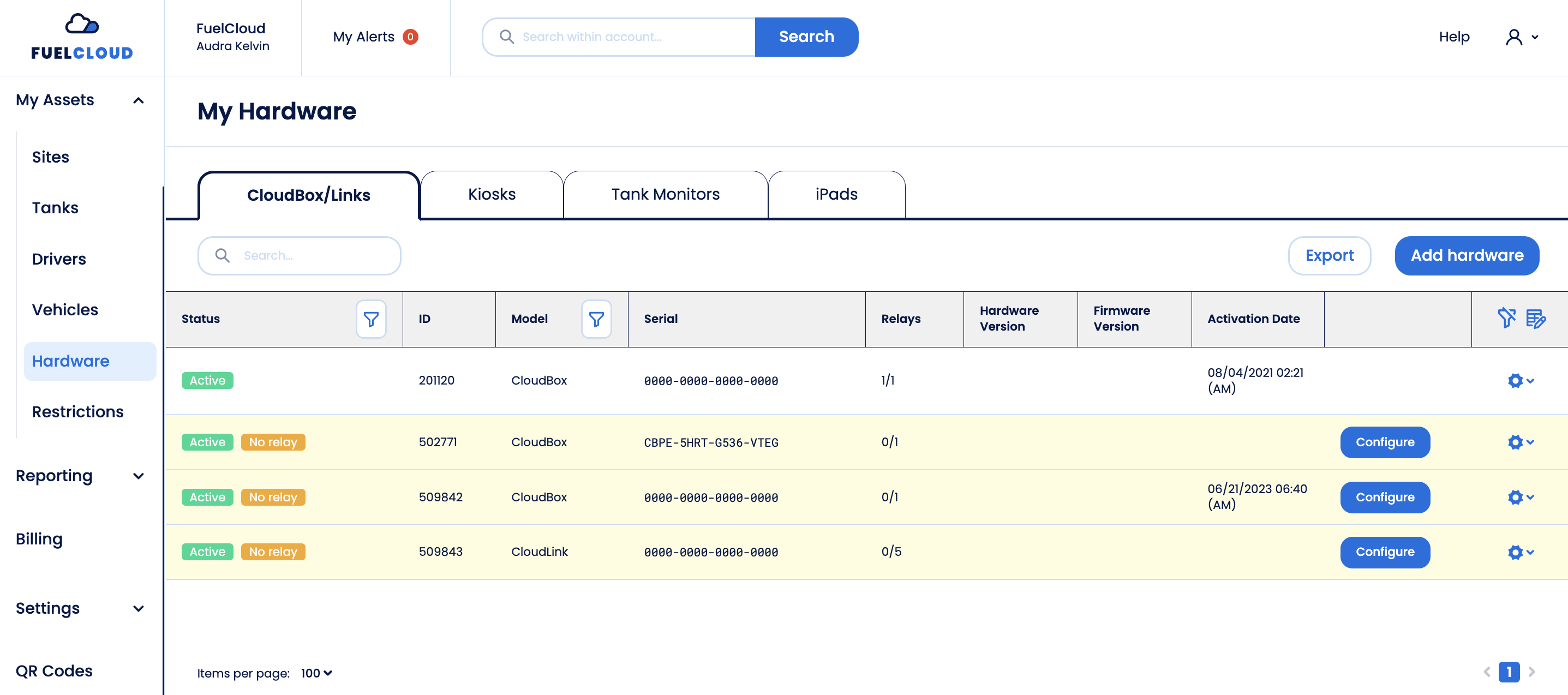 Click Add Hardware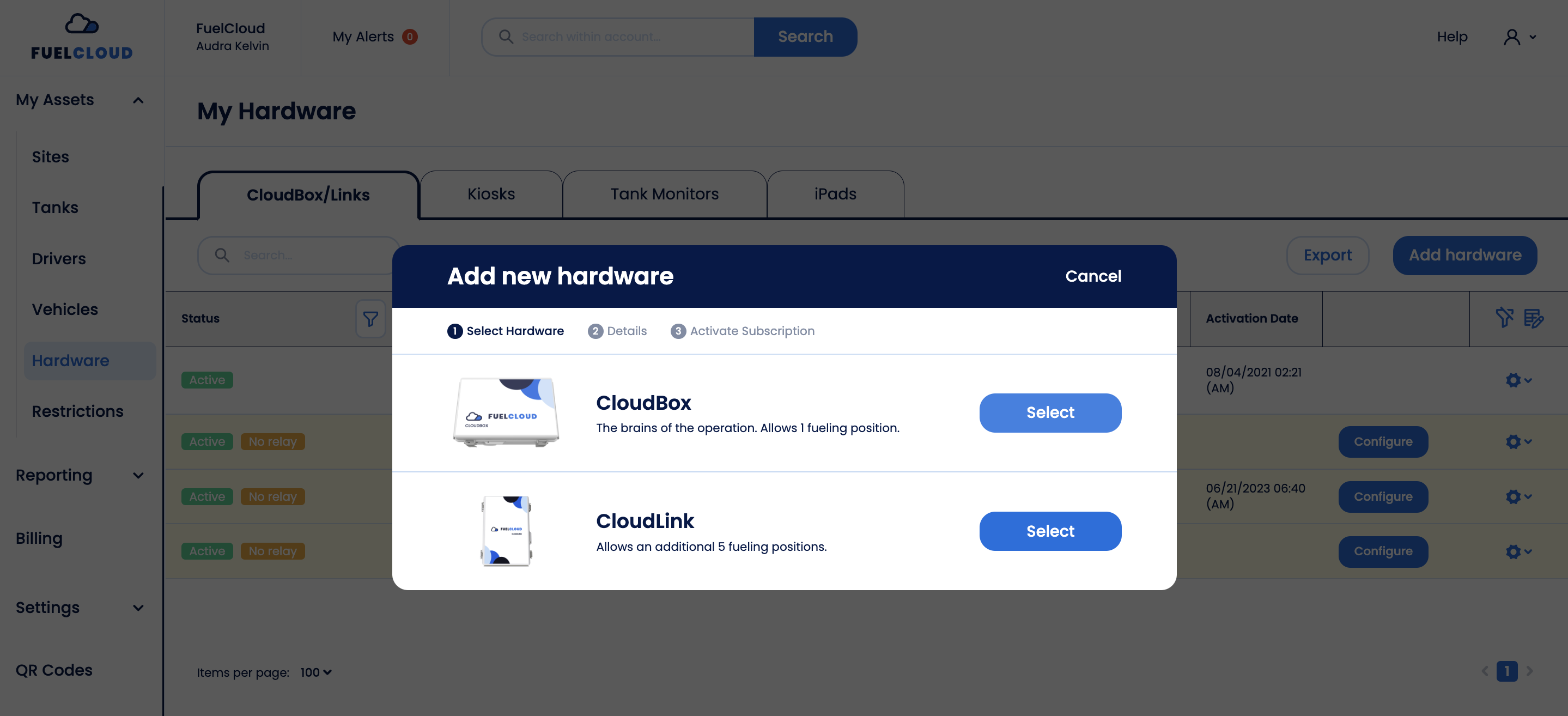 Select Add CloudBox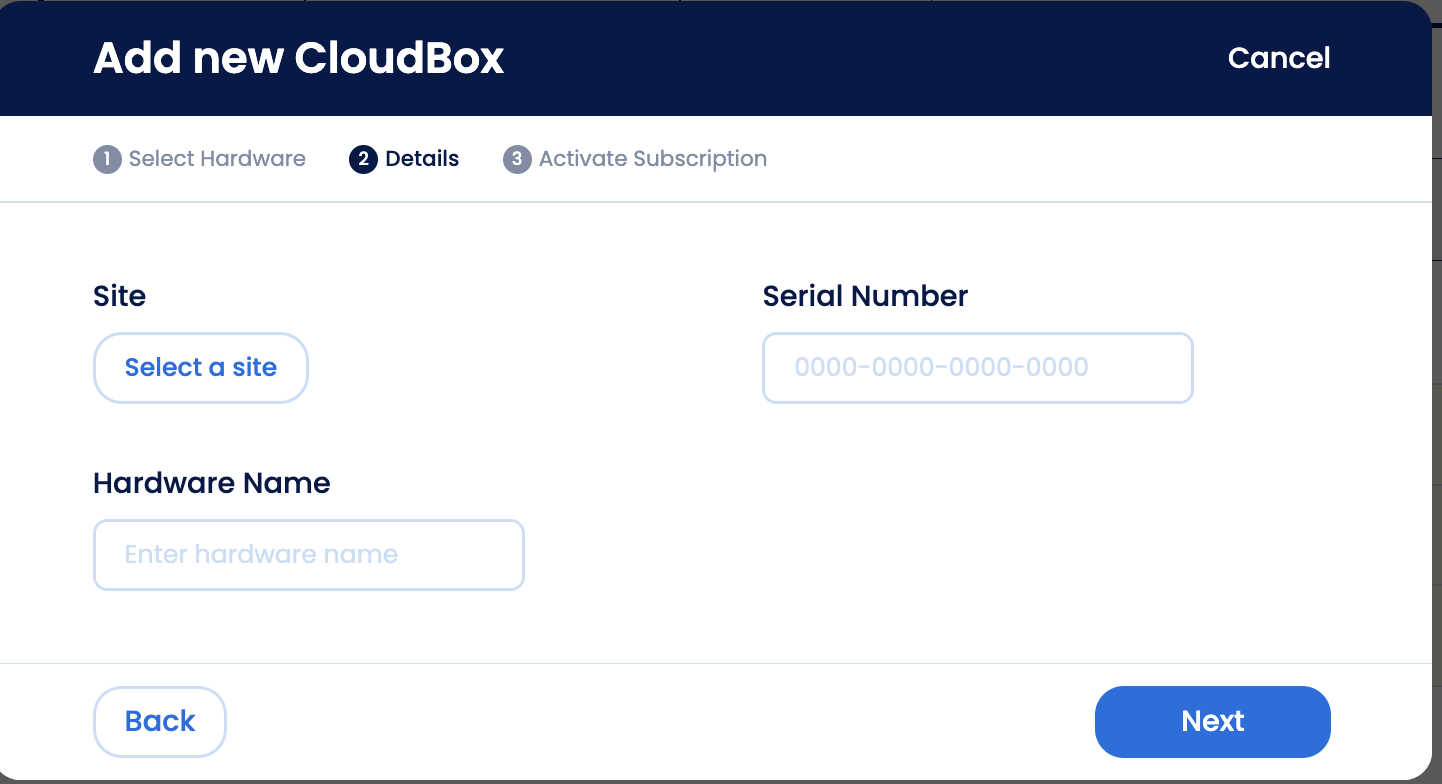 Select the Site where this CloudBox was installed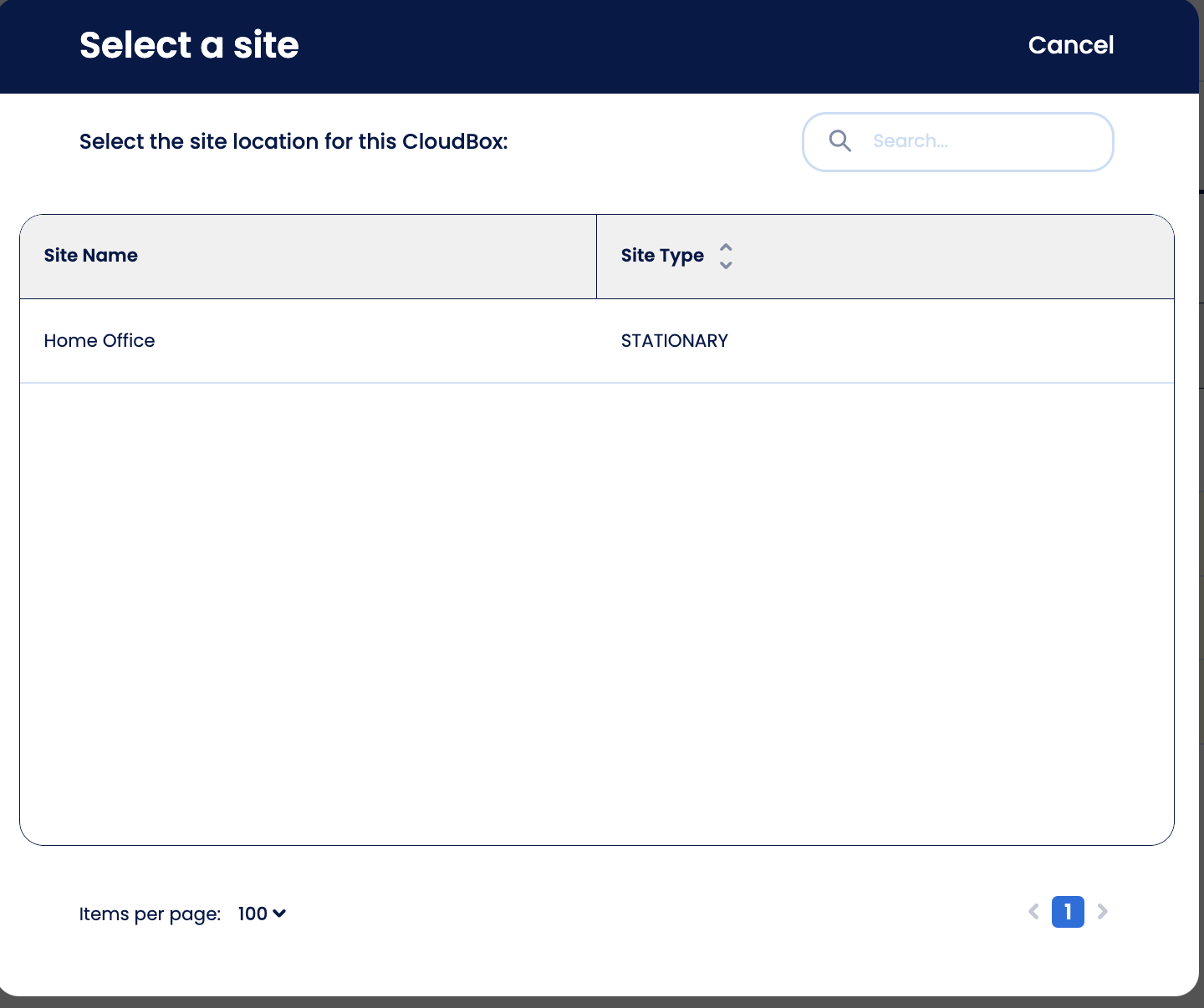 Enter a name for the CloudBox. This is used to identify it in your account. It will not appear in FuelCloud app at the pump.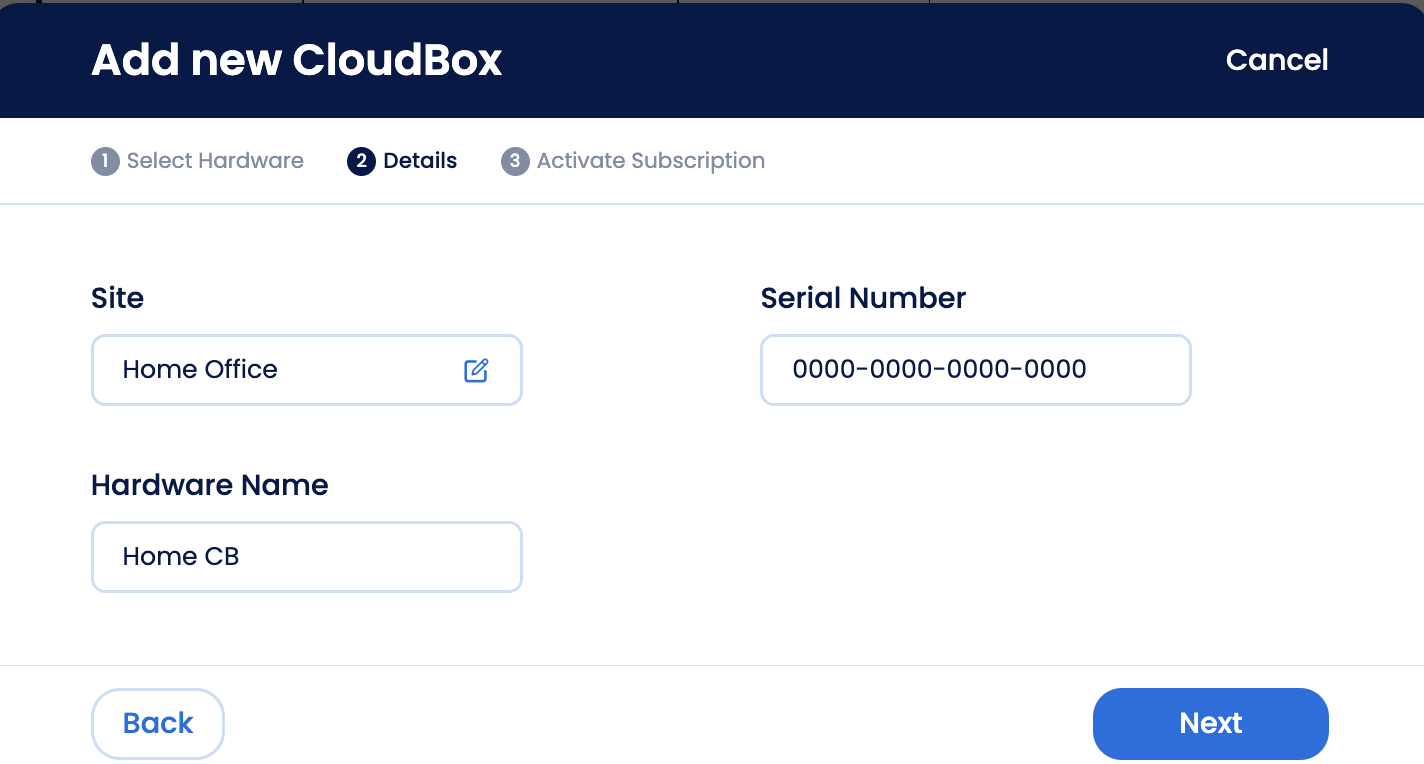 Enter the Serial Number for your CloudBox. This can be found inside the CloudBox. It will be a 16 digit number. Click Next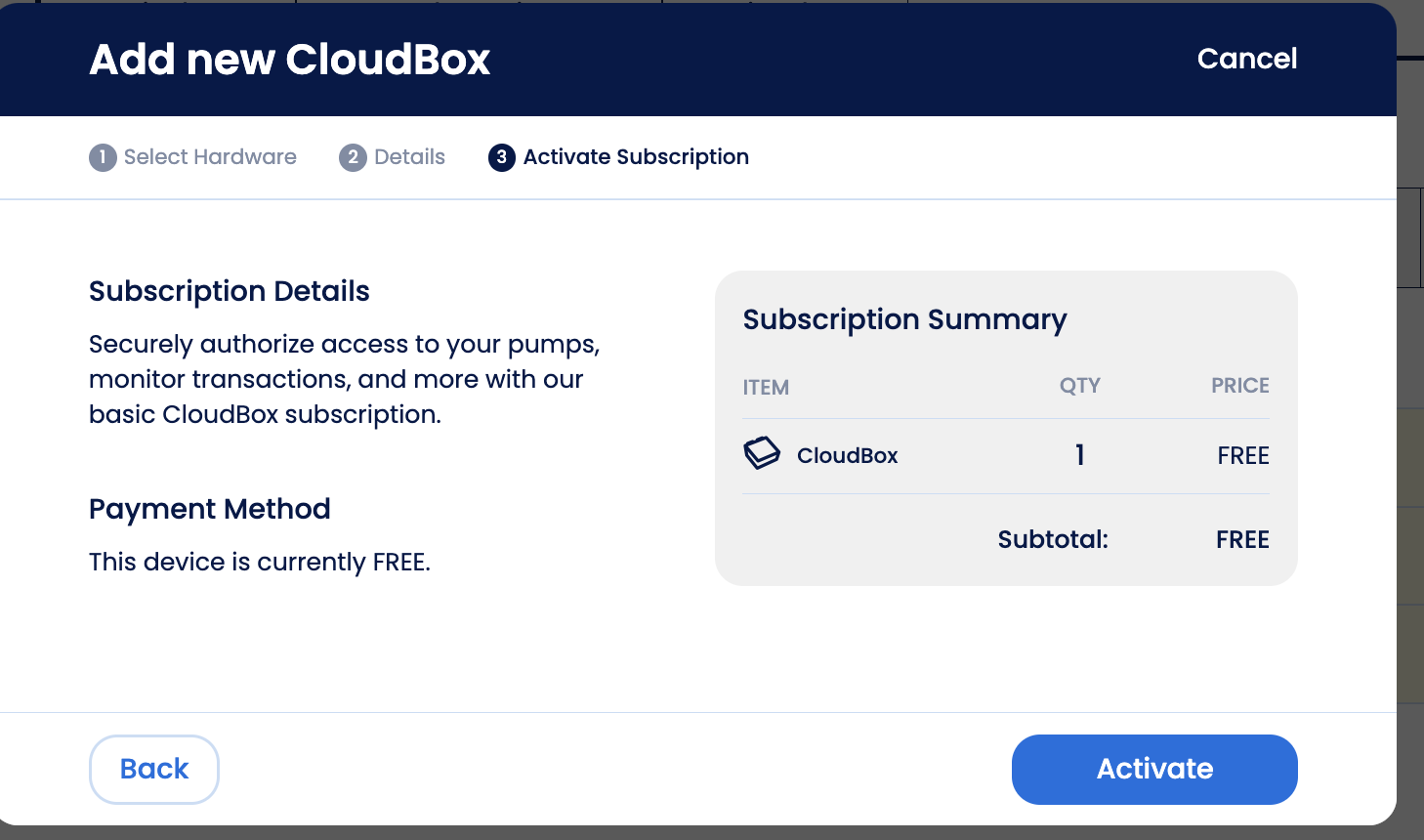 Review the payment details, then click Activate