New Feature
Goes live on Feb 1, 2023
Note: Your Drivers must be on the latest versions of the mobile apps for this feature.
FuelCloud 2.6.10+
FillRite 2.6.8+
As an Admin you can create additional questions for your Drivers to answer before getting fuel at your pumps. You now have the ability to select which of these questions and answers you would like to show on your transaction receipts.


Go to Company Settings
In your web portal account navigate to the Settings section and select Company Settings.
Under Company Setting select Custom Data Fields.
The first section labeled "Ask your Drivers to Make Additional Entries" is where you can add questions at the pump for your drivers.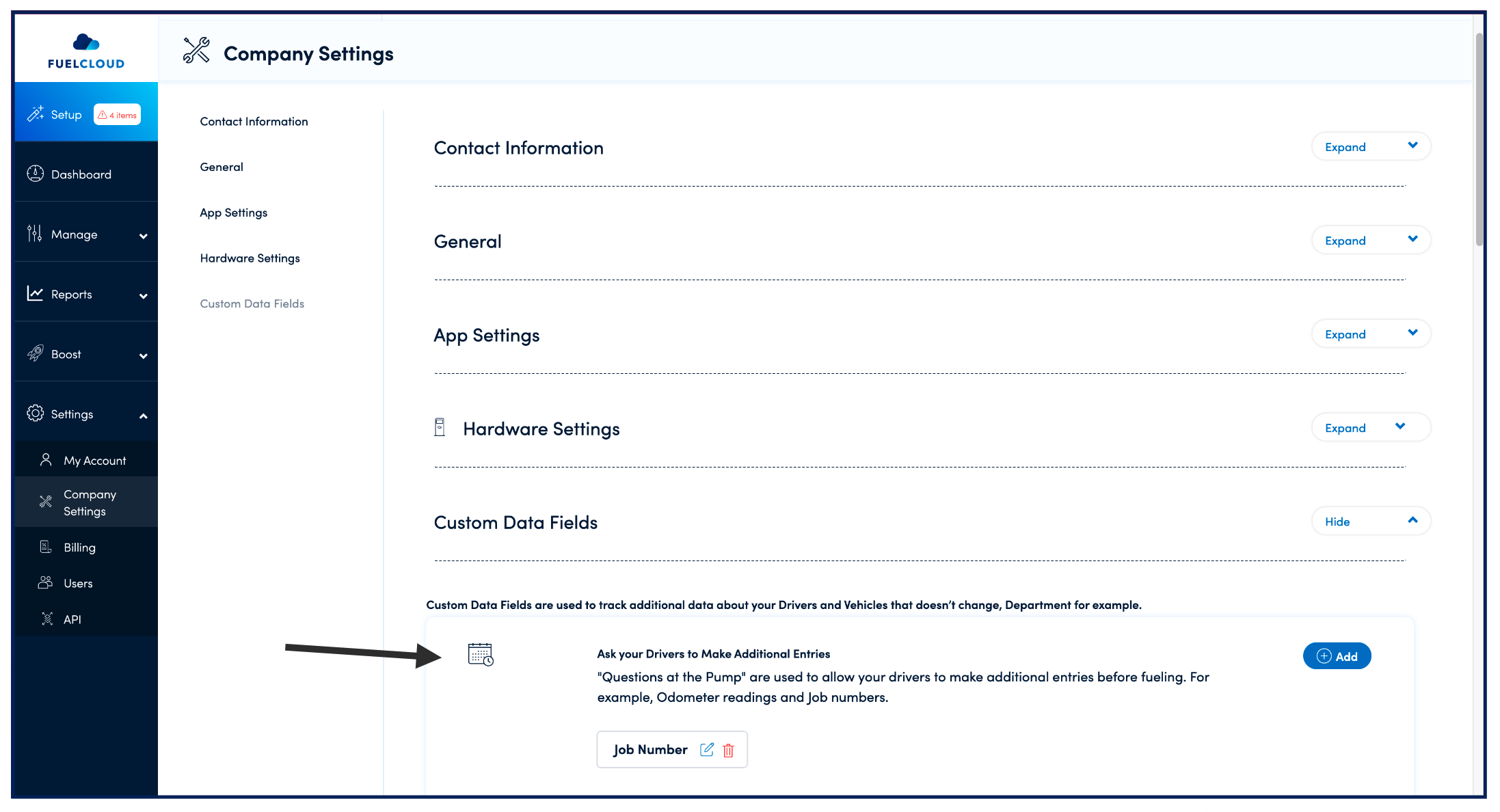 Select Required Additional Entries
When you click the +Add button you will see several pre-built options and a button to add a Custom entry.

Select the question you want to add or click on Add Custom Entry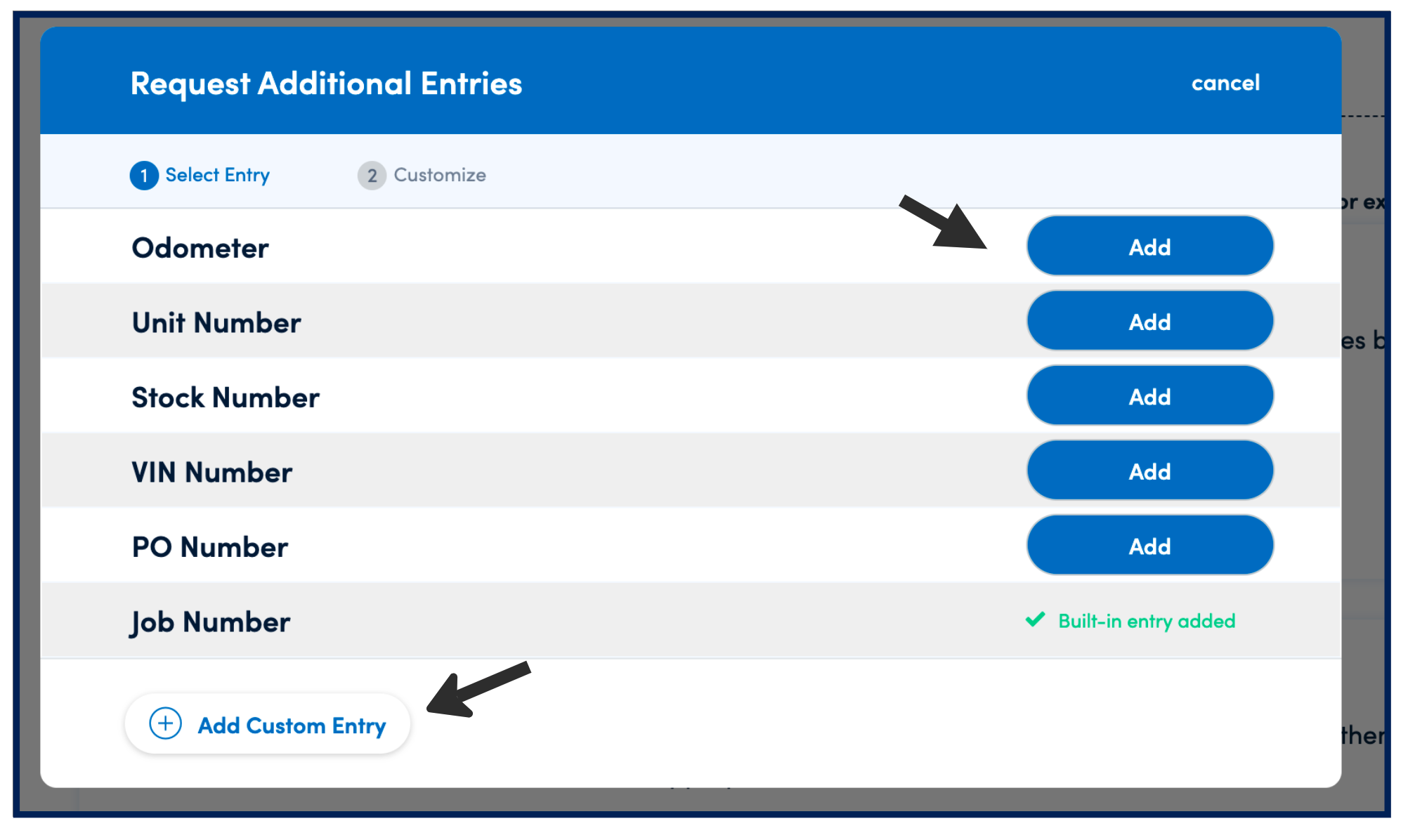 Customize your Question
After selecting a question or creating your own you will see the customization tool where you can specify if the question is required and whether or not it should print on receipts.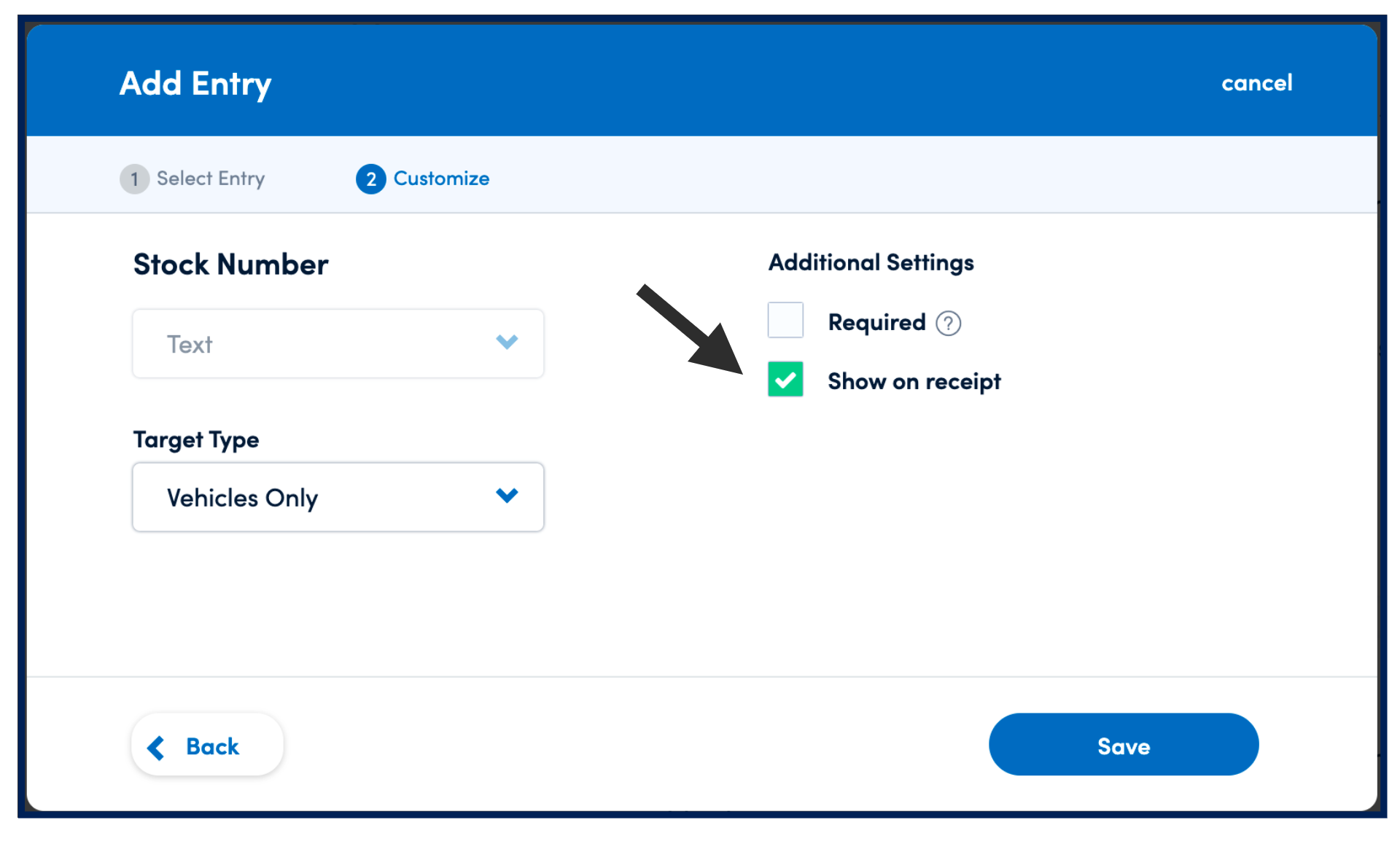 Show on Receipts
If the Show on receipts box is checked this question and its answer will show on the receipt screen in the app and be shown on the printed receipt.