FuelCloud has the ability to scan QR Codes rather than a driver selecting a vehicle from a list in the app.
To Scan a QR Code Use the QR Code Selection on the vehicle selection screen in the FuelCloud app.
Go to the QR Code Section of the website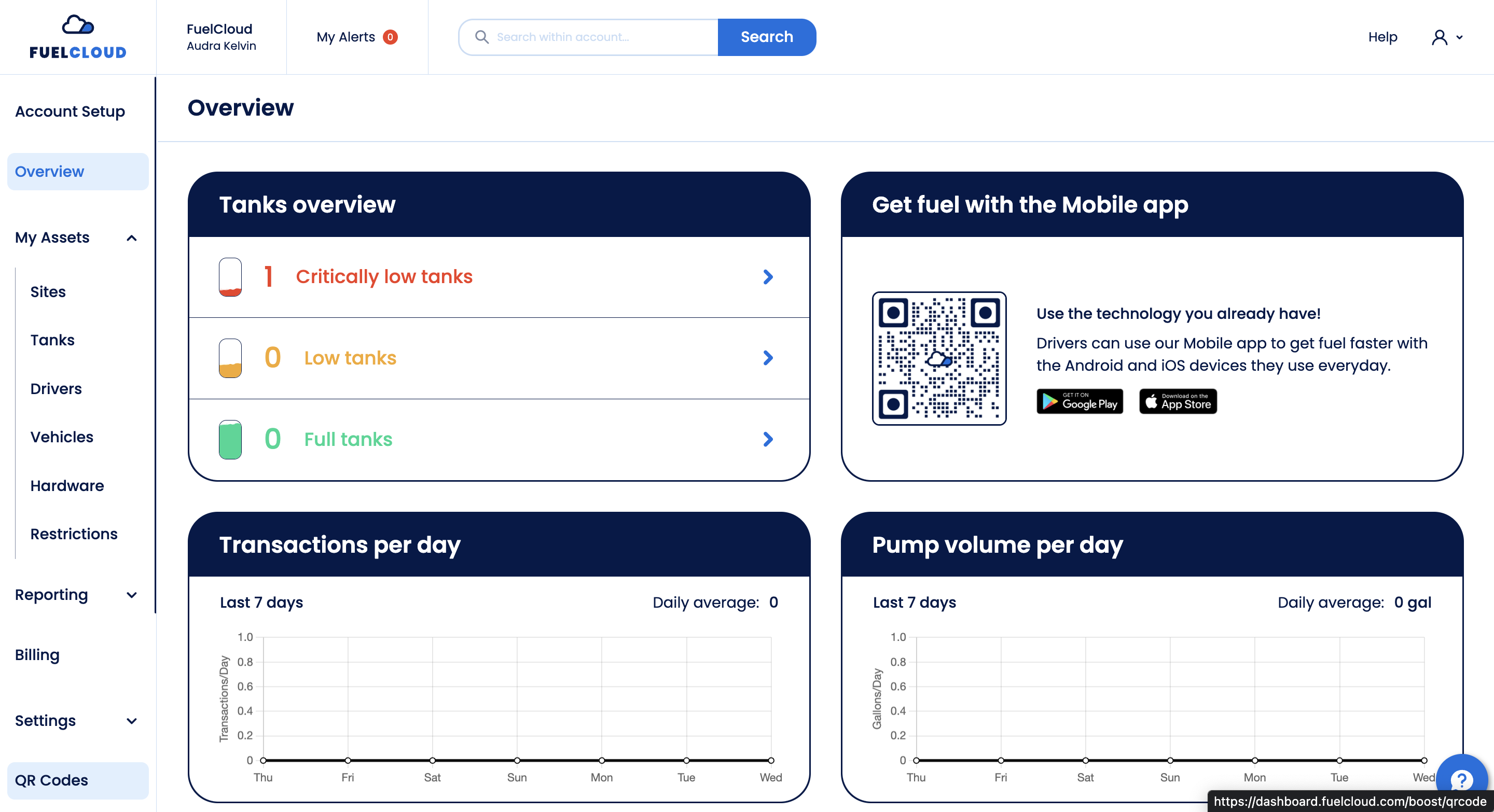 Select Vehicle QR Codes-Order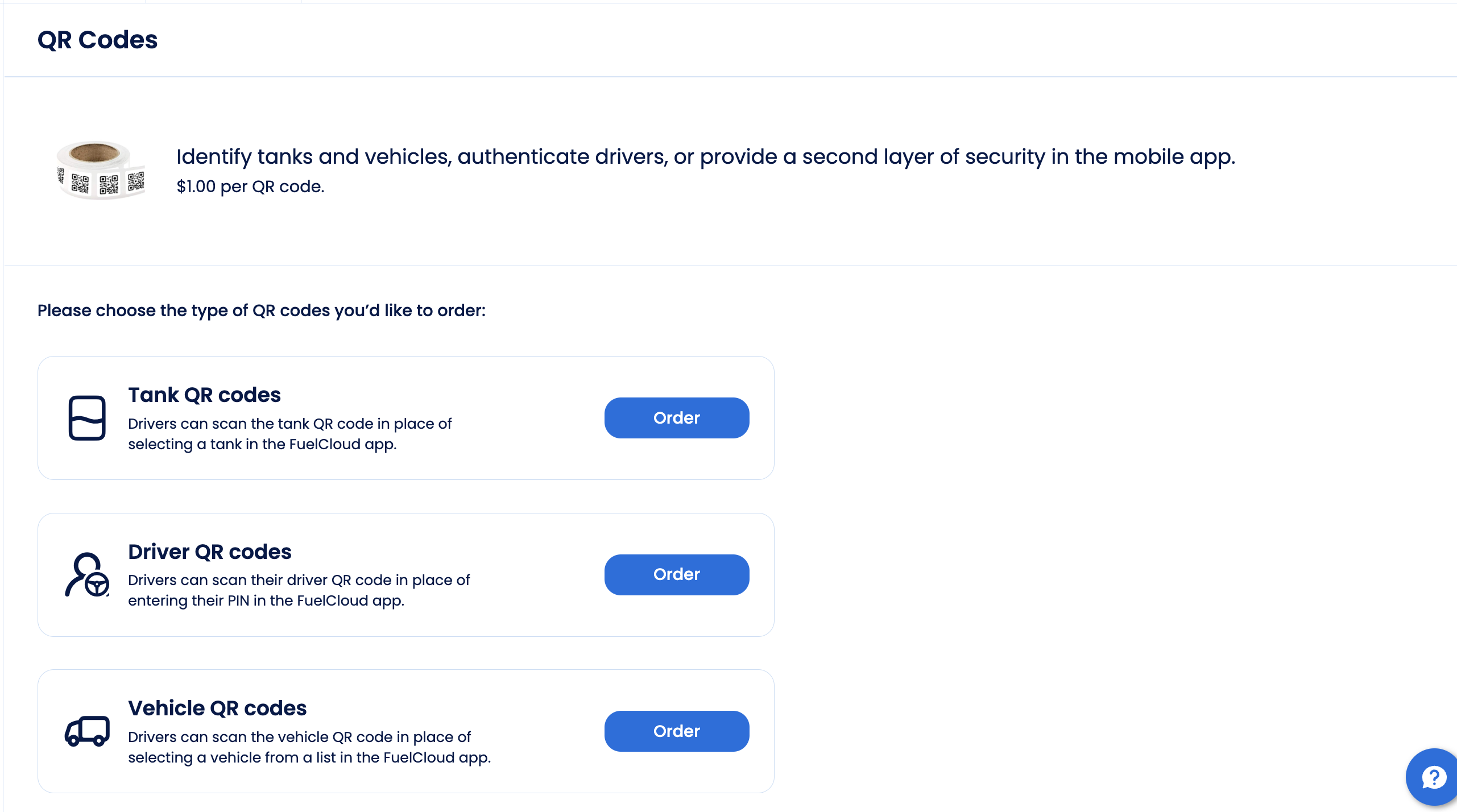 Select All or Custom Selection- You can scroll through your list of vehicles and select the vehicles you would like to order QR Codes for.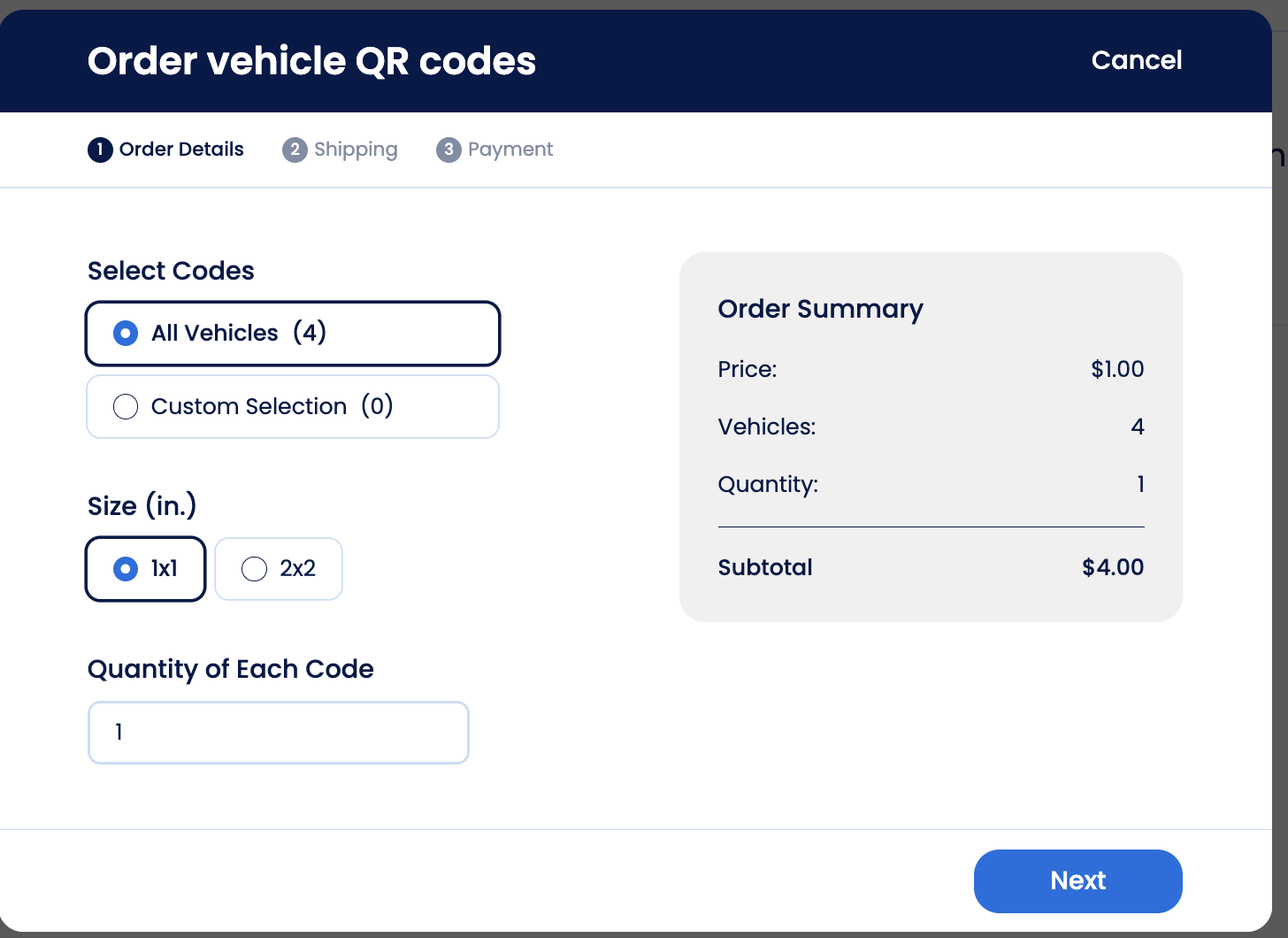 Enter Shipping Address
Enter Billing Information
Note: QR code orders are non refundable. Be sure to verify your entries before placing an order.