FuelCloud has tools to help collect accurate Odometers. You have the option to make odometer entries optional or required. Users also have the ability to control the entries accuracy within a specified range of miles/Kilometers.
Go to Settings-Company Settings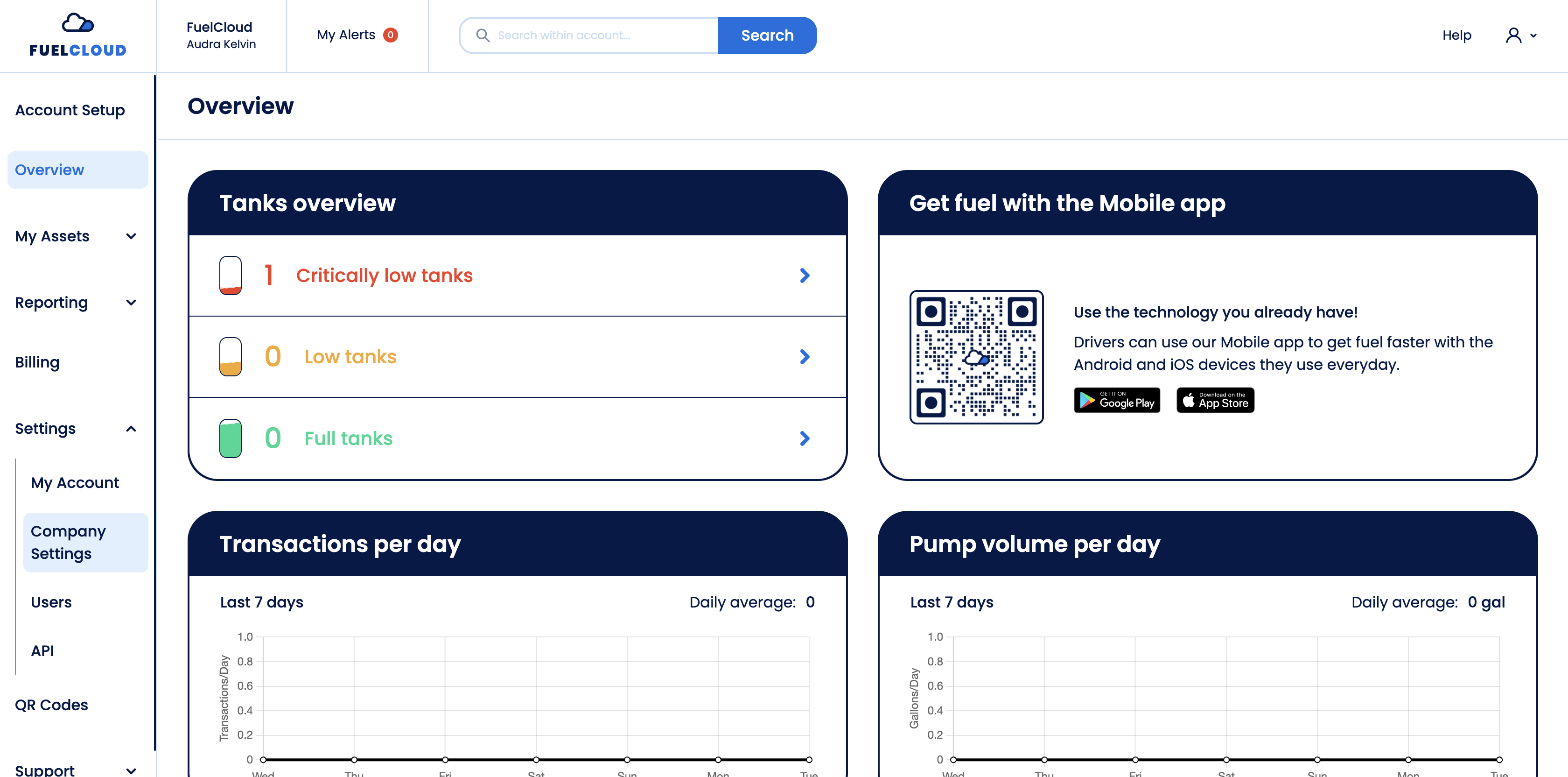 Go to the Custom Data Tab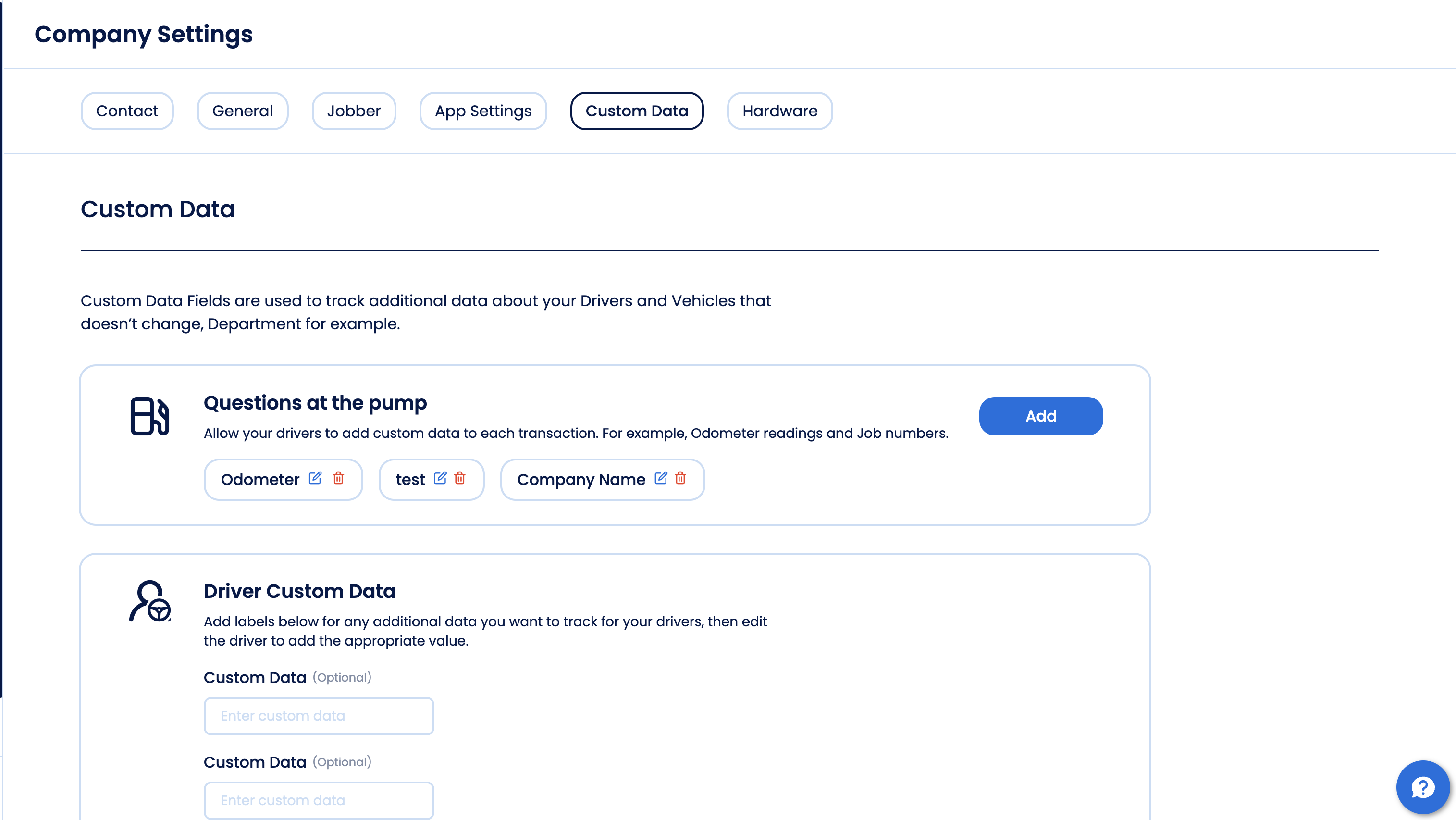 Click on the Notepad icon next to the Odometer field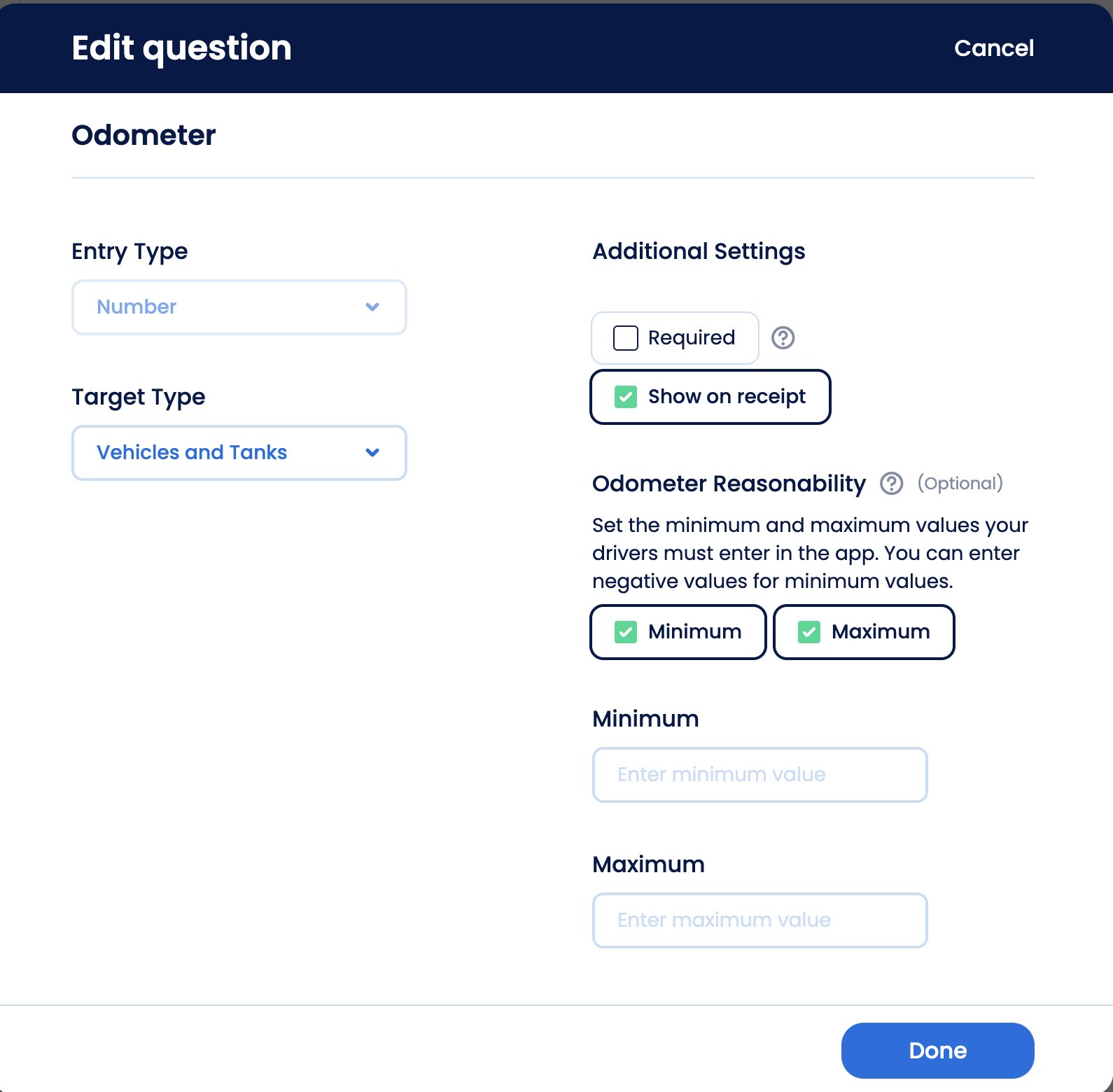 Set the Minimum and Maximum miles
This is the minimum number of miles that the odometer needs to be higher than the previous entry. The Maximum is the maximum number of miles that can be entered for odometer. For example: If the last odometer was 1000 miles and the minimum is 100 and the max is set to 1000 miles, the entry will need to be between 1101 and not to exceed 2000 miles.
How to reset the Current Odometer: in the event the starting odometer was incorrect you can update the vehicle's current odometer in the My Assets-Vehicle-Vehicle Settings section of the website.